Surrey's Will Jacks is hoping for a call-up to England's Test squad for the series in Pakistan in December after making his white-ball debut against the same opposition last month.
In Game 3 of a seven-match T20I series, Jacks smashed 8 in a 22-ball 40 as his country won 4-3 ahead of the T20 World Cup.
England will return to Pakistan for three Tests later this year and Jacks believes his ability to bowl off-spin should help his case for selection.
England cricket matches
Live cricket on Sky Sports
Fellow off-spinner Moeen Ali recently confirmed that he will not be seeking a Test comeback and Jacks has been suggested as a slow-bowling option to support senior spinner Jack Leach.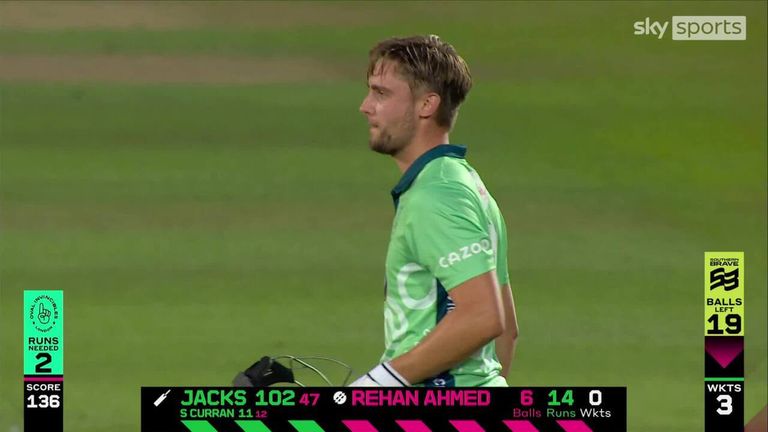 Jacks hit eight sixes in his 108 matches at The Hundred and hit his second century in the tournament.
talk to Sky Sports Speaking at the PCA Awards in London on Thursday, Jacks said: "Representing England in Test cricket is probably the biggest honor you can have as a cricketer.
"It's something I really want to do and I've been dreaming of. I spent some time in Pakistan and got used to the conditions there, so I'd love to be back in the Test team in December."
"Hopefully I made a good impression and will get more opportunities in the future as I loved every second of it. I did well on my debut and it was an experience I will never forget."
"I'm very keen to improve my off-spin. It's something I've been working on for the last year and I need to work on it more.
"If two spinners play, going to sub-continent conditions will definitely help me, but it's very difficult to get into that team with only 11 players playing in it."
Duckett: I have a lot of ambitions to play Test cricket
Middle-order batsman Ben Duckett is another contender for Pakistan's series, which Jonny Bairstow has until 2023 after breaking his leg and dislocating his ankle while playing golf in early September.
Duckett was called up to the England squad for the final Test of the summer, against South Africa at Kia Oval, but did not play with Harry Brooke replacing Bairstow in the XI.
said the Nottinghamshire left-hander – who played all seven T20s in Pakistan Sky Sports He still has "huge ambitions" to play Test cricket, having played the last of his four matches in that format in India in 2016.
Speaking to reporters in Pakistan last week, Duckett said: "I would love to be part of the Test team. My game is very suited to that team of players: Stokes. [captain Ben Stokes] And [coach Brendon] McCallum."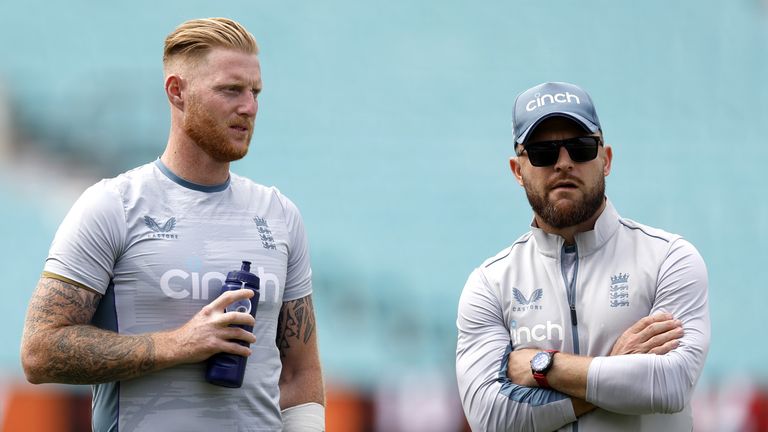 England have won six of their seven Tests this summer with the Stokes-McCollum partnership with a new focus on positive attacking cricket.
Duckett added: "It just feels like they let you go and play with freedom. It takes all the pressure off, which I think a lot of Test players have struggled with over the last few years. "Because it's very tough. I think it's the Test period. It's very exciting to be involved in cricket."
Watch England's three Test matches in Pakistan live on Sky Sports. The series will begin on December 1 in Rawalpindi and the next matches will begin in Multan (from December 9) and Karachi (from December 17).